The Cook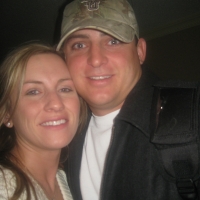 erilo
Lafayette, LA
Taste-o-Meter
erilo's recipes haven't caught on yet
About Me
I am a cajun girl and I have a husband who likes spice and flavor! And I like cooking healthy so i always try to mix those 2 things together! Ill probably add alot of cajun recipes from friends and family that have shared and tau
ght me how to cook cajun style!
hope you enjoy! give me some feedback!
Read more
My Latest Recipes 3
This is a very good cole slaw recipe! Im not even a fan of regular cole slaw recipes! This is not regular recipe! Its so good I co...

Shrimp Stew from erilo in Lafayette, LA.

This is a thick stew that is the best I've ever had! The roux is where you get alot of the flavor, be generous With the salt an...

Yummy Corn and Crab Bisque that my husband resquest frequently! My mother in law gave me the recipe and it is always a huge hit w...