The Cook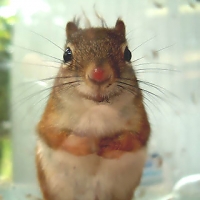 eyecook
Ironwood, MI
Taste-o-Meter
People are ADDICTED to eyecook's recipes!
About Me
I'm a happily married, young at heart empty nester, with two cats, two dogs, a bunny and two goats. (Hard to call it an empty nest with that many animals, but the kid is off at school so empty nester it is!)
I love to cook from s
cratch and because my ancestry is Polish, I cook many traditional foods as well. My husband is a big fan of food - often reminding me of the plant in "Little Shop of Horrors" - "Feed Me" is his motto it seems.
I don't use processed foods and use organic whenever possible - so you might find lots of references to specific "health foodie" products in my recipes. I prepare food across the spectrum - as an omnivore - it's all about the taste - and my mood for the day.
Read more