The Cook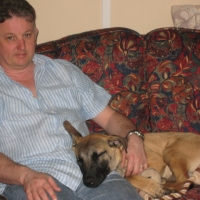 fergie
Sevenoaks, GB
Taste-o-Meter
People are ADDICTED to fergie's recipes!
About Me
Hi ! I an English guy who loves to cook ! Yep, I know that sounds odd, but don't be put off as everyone I have cooked for still lives to tell the tale !
I am an enthusiastic cook and I love to try new things and entertain willi
ng victims to a gastronomic treat !

I find cooking to be relaxing yet it can be an alcoholic experience as I love to drink wine whilst I cook ! It helps the creative juices as it were!

I like lots of other things as well including Golf, Soccer, Rugby, reading, music, playing the piano and chilling out with friends down the local pub talking a load of old toot ! (It's an English man thing !)

I love to meet new people especially new cooking buddys.
Come and join the fun and meet my new puppy who was 10 weeks old on 17th Jan 2009.
Read more
My Followers