The Cook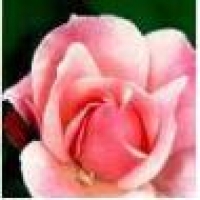 fewls
Helotes, TX
Taste-o-Meter
People LOVE fewls's recipes.
About Me
I love to cook & have been cooking since I had my first dinner party at the age of 13. I made the traditional Thanksgiving dinner for 7 friends (with a lot of love and help from my dear Mom). Everyone thought that it was jus
t soooo cool to sit down like grownups with the good china, crystal & silver (and no supervision except in the kitchen :-). I was hooked & haven't stopped since. I collect cookbooks: 1 is from the late 1800's that belonged to my Omah and have cookbooks from all over the world. I prefer recipes that don't begin with "1 can of whatever" but then again food is food. Thinking back, I would have really loved to become a chef and gone to one of the great Cordon Bleu institutes! Anyway, glad to meet you! I am a displaced Wall Streeter who now lives on the very edge of the Texas Hill country . Feel free to send messages any time! I hope the BLOG begins soon as this would be a great place to SHARE knowledge! Like why does Chinese food taste like it does and how can I do that in my home?
Read more
My Latest Recipes 46
Each family loves their lasagna. Each is different because a Mother made hers and put love into it. Thus a family tradition evol...

The recipe is from Gianni's Bistro in South Street Seaport in NYC. It was a favorite snack for after work & some let-your-hai...

I love both Goya black and pink beans. Most recipes start with a sofrito and very specific Spanish spices. If you don;t have acc...

Comfort food at its finest. How can you go wrong with baked ziti. The vodka just adds an extra bit of deliciousness. Serve with...

Stromboli from fewls in Helotes, TX.

This is another great brunch meal of good for an informal family meal of lunch. It is a variation of a recipe courtesy Emeril Lag...

20 minutes to make the marinade, 1-12 hours to marinate and 2 1/2 hours to cook, This is the first recipe that tastes just like t...