The Cook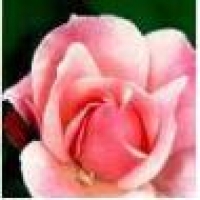 fewls
Helotes, TX
Taste-o-Meter
People LOVE fewls's recipes.
About Me
I love to cook & have been cooking since I had my first dinner party at the age of 13. I made the traditional Thanksgiving dinner for 7 friends (with a lot of love and help from my dear Mom). Everyone thought that it was jus
t soooo cool to sit down like grownups with the good china, crystal & silver (and no supervision except in the kitchen :-). I was hooked & haven't stopped since. I collect cookbooks: 1 is from the late 1800's that belonged to my Omah and have cookbooks from all over the world. I prefer recipes that don't begin with "1 can of whatever" but then again food is food. Thinking back, I would have really loved to become a chef and gone to one of the great Cordon Bleu institutes! Anyway, glad to meet you! I am a displaced Wall Streeter who now lives on the very edge of the Texas Hill country . Feel free to send messages any time! I hope the BLOG begins soon as this would be a great place to SHARE knowledge! Like why does Chinese food taste like it does and how can I do that in my home?
Read more