The Cook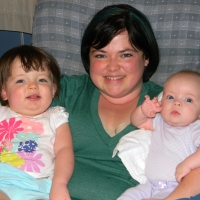 fizzle3nat
Waterville, WA
Taste-o-Meter
People are ADDICTED to fizzle3nat's recipes!
About Me
Holy cow! I was away from the site for a few months, and they completely updated the site! Hallelujah! Like others on the site, I thought poor GroupRecipes had been abandoned. Now, I just have to re-learn how to use the site..
. I'll have to get cooking!

One thing I'll mention is that once the site changed from beta to the new version, my cook/prep times in the headers of the recipes got all messed up. So please do not rely on that information. Please read through the recipe and you will see the correct cook times there. :) Thanks!
Read more