The Cook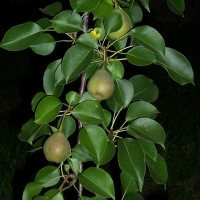 flower2046
Maud, OK
Taste-o-Meter
People generally enjoy flower2046's recipes.
About Me
I am 23 and I am married to the best guy ever. We dont have any children just one huge grey cat Nermal. When my husband and I first moved in together I couldnt cook at all (I am talking burning hamburgers and steak that was as tou
gh as beef jerky). I finally learned how to do that kind of thing and boy was my husband glad. (I am going to be putting alot of my grandmothers recipes on here so I will have them in the future)
Read more
My Latest Recipes 3
I found this recipe online and we didnt have all of the stuff so we altered it and it turned out amazing...

I wanted chicken and dumplings but in my house I have to take short cuts on everything. This is so good and fast....

I am not a fan of meatloaf but this one is good and doesnt have ketchup....