The Cook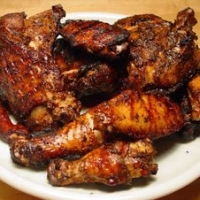 foodcrazy100
King Of Prussia, PA
Taste-o-Meter
People LOVE foodcrazy100's recipes.
About Me
I am JAMAICAN living in the USA since 1988. Jamaica's motto is "Out of Many, One People" and it's a saying that could equally be applied to the island's food. Residents have come from around the globe, bringing with them
the cooking techniques, flavors, and recipes of their homelands such as Spanish, British, East Indian, West African, Portuguese, Chinese, French and the Dutch; and blending them with the bountiful harvest of this tropical island; the result is some of the most flavorful cuisine in the world. I'm the father of three teenage boys and the husband of a beautiful wife and soldier. I love to cook- I am the chef in my home. I like to take delicious-sounding recipes and turn them healthy, big and bold flavor. I also have to make them appetizing to my family and friends. My friends and family is the most important people in my life, and I treat them as such. I enjoy shopping, hanging out, reading, movies, listening to music ESPECIALLY REGGAE, working out, ,COOKING, etc. I love the simple things like going out to eat with a group of friends, staying in and renting movies, but I also love having the opportunity to try new things. I'm almost always laughing or have a big smile on my face. I love a challenge, welcome any new opportunities, and accept any new responsibilities because I know I can do anything that I put my mind to. I'm charming, entertaining, and imaginative, but I can be stubborn. I'm honest, open, affectionate and very opinionated.
Read more