The Cook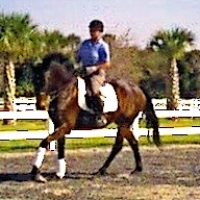 foodie4eva
Vero Beach, FL
Taste-o-Meter
People LOVE foodie4eva's recipes.
About Me
I love to cook even more than I love to eat great food. I am not sure I would call myself an "expert", but certainly more than intermediate just because I love to experiment with tastes and texures and flavor combinations. My st
eadfast rule is that it is fresh, fresh, fresh! Local grown and raised whenever possible, and more and more, American. :-)
That is not to say I don't LOVE food produced/raised/prepared in other countries (I love to travel abroad), but I believe that we need to focus on our own economy a little more....especially when it comes to cooking. We can certainly enjoy the cuisines of other countries and cultures, but the product (in most cases) is producable here.
Read more
My Followers
My Latest Recipes 11
The marinade makes the gator tail reliably tender. The panko crumbs make it crunchy-delicious. As a party host/hostess, you will...

This is a really simple dish. I estimated an hour including prep--cleaning the clams, chopping fresh herbs, etc. It is a light...

I didn't fill in the "servings" space exactly, because you can make as many or as few of these as you want--all the ingr...

This is very flavorful, and would be delicious and not too challenging for most cooks. It would be very impressive for a small di...

This is a pretty straightforward recipe...but it is easy, not much can go wrong, and it doesn't take too long to whip up...

Really easy and great presentation for a dinner party! You can make the brownies ahead of time and freeze them, then just warm th...
My Groups