The Cook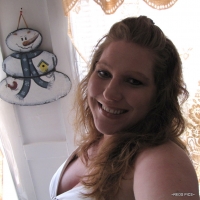 foodinnewengland
Claremont, NH
Taste-o-Meter
People LOVE foodinnewengland's recipes.
About Me
HI! First and formost, i have a rather large family with a baby boy, 17 months old, so if i do not reply to every comment, pleassseee don't be offended! I appreciate ALL comments and forks!!!
My blogspo link is on here, and ther
e is a link to myfacebook there :)
Hmmm, hopeless food addict with large family,seeks friends with same interests. LOL'
All the photos are my own.
Anyway, i am a stay at home mom, food blogger,domestic goddess, wife... yadda yadda...
We love trying new dishes, never get bored with dinner or desserts!
Rides to the ocean, swimming,camping and photography are some of the things i love.
I WILL try recipes , i am not all talk, i have a slew of foodie friends on MySpace that i make what they post in their blogs, we have quite a little community going on there also!
Read more