The Cook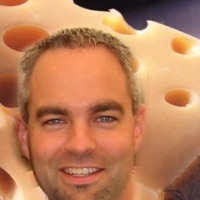 freshfoodie
Ottawa, CA
Taste-o-Meter
People LOVE freshfoodie's recipes.
About Me
I'm an avid food enthusiast and I run the OttawaFoodies.com website. Love to cook and look forward to sharing some great recipes!
My food autobiography: I was born in Victoria, British Columbia, into a family that loves food. M
y mom is Swiss and has worked hard in the kitchen ever since her kids were born. My dad is English and is an appreciative diner and dishwasher. I grew up sitting next to the stove and watching Mom's every move as she concocted wonderful feasts. Much of our fare was prepared from scratch: home-baked bread, soups, pies, jams, kefir, birchermuesli, a dozen kinds of cookies at Christmas. We had apples, pears, walnuts, raspberries and plenty of vegetables in our garden. We picked blackberries in the countryside and went shrimping in the Pacific. There was always plenty of Swiss chocolate and cheese around too.
Read more
My Followers