The Cook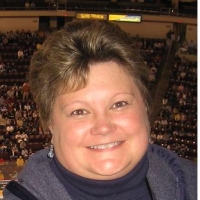 friendlybbw
Clearfield, PA
Taste-o-Meter
People LOVE friendlybbw's recipes.
About Me
I love to cook. I am always looking for new recipes to use. I am an avid reader. I love Nora Roberts and a few others. I have been scouring church sales, yard sales, and flea markets looking for "Promise Me Tomorrow&quot
; by Nora Roberts. In all my searching I have picked up some very interesting cookbooks as well. I love trying new things. My friends like for me to cook for them. I am a cat lover too.
Read more
My Followers