The Cook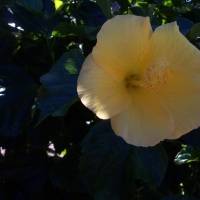 furbabies3
Northeast Florida, FL
Taste-o-Meter
People LOVE furbabies3's recipes.
About Me
Have been cooking for my family (and lots of others) for 35+ years...one of my earliest memories is of my Mom & me going to the apple orchard in Indiana to pick apples, then me sitting under the kitchen table while she prepared an
d canned them. Followed in Mom's footsteps and have made my own pasta, canned fruits & veggies, made my own bread (thank heaven for breadmakers!!) and shared food & recipes every time I get a chance! We live in North Florida and I learned to cook "Southern" from my mom-in-law who is a great Southern cook and, in true tradition, cooks with a little bit of this and a little bit of that until it "looks" right! Now when my family raves over something, I try my best to remember what I put in it! I love to use my breadmaker, both for dough recipes and bread recipes and just love the idea of having friends that I can trade recipes with!
Read more
My Latest Recipes 21
These cookies are light, slightly chewy with a coating of powdered sugar that gives them the perfect touch! My family absolutely ...

I know...I know...the thermometer is above 90 degrees, but sometimes you just gotta have "comfort food" and this is it f...

Yummy and healthy too with carrots and pineapple and oatmeal...fiber & vitamins in a sweet on-the-go package perfect for an out th...

Easy & quick because it uses the banana bread quick mix and is a healthy version of banana bread because of the oatmeal, pecans &...

Unique recipe for a smoothie that uses Pineapple Sage. Yummy & healthy!...

A very unique recipe that uses Pineapple Sage Leaves & Flowers for bits of red & green color and a lovely pineapple/lemon ...