The Cook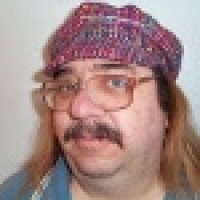 gaelicgrime
West Valley City, UT
Taste-o-Meter
People LOVE gaelicgrime's recipes.
About Me
Cooking since I was 3 or 4 years old, grandson to an awesome cook who cooked on trains, in schools, in his own restaraunts, in others restaraunts, etc. (and yes for famous people along the way). One of my cousins is the only oth
er professional in the family after Grandfather.
********** Chef school, opened restaurants, managed others, and generally been around for a while in various food related positions until my knees and back made me quit professionally and sent me back to work with my other degree (computer science) to put bread on my table.
Read more