The Cook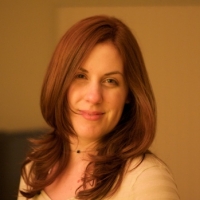 girlieerin
Cambridge, MA
Taste-o-Meter
People are ADDICTED to girlieerin's recipes!
About Me
My Food Blog, Erin Cooks, was created in September of 2006 after a summer of obsessively attempting to learn how to create new and tasty dishes that didn't involve "the blue box." This was accomplished mostly via an immense
amount of Food Network viewing so a hearty thank you to TiVo would be appropriate for making all of this possible.

Simply put, I love to cook. It relaxes me. Well… except for the time when the Pyrex dish exploded in my oven — I think I still have Post Traumatic Stress from that incident.

Read more