The Cook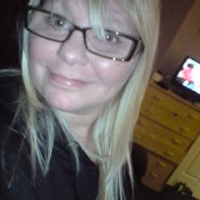 girlinterrupted
Sevenoaks, GB
Taste-o-Meter
People LOVE girlinterrupted's recipes.
About Me
Love food, love cats (all animals really), love cowboys!! Not neccessarily in that order!!
The photo is of my best friend and beautiful boy Binky, or, as i call him, NIng NIng,, He is my world!!
The other cat in my photos was my
faithful old friend Mubsy, sadly missed.. He was 20 when he died and lived the last year of his life with no eyes (he had been born with only one eye).
No Heaven will not ever Heaven be, unless my cats are there to welcome me.
Read more