The Cook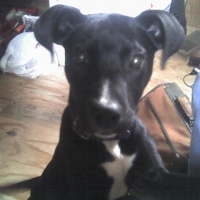 glutenfree
Nashville, TN
Taste-o-Meter
People LOVE glutenfree's recipes.
About Me
At 35 I recently found out I have a gluten intolerance. I haven't been diagnosed with celiac's, but I sure do feel better when I don't eat it! I've been experimenting with alternative flours for about a year now, and I'm much mo
re adventurous than I used to be - food wise that is. Now I'll try just about anything I'm not allergic to.
I've been in the restaraunt industry for over 15 years. And I've been baking since I received my Easy Bake oven when I was 7. I love to cook, and all I ask for in return is a "That was great." I try to cook organic when I can. The transition from southern cook to healthy gluten-free cook has been, to say the least, interesting!
Read more