The Cook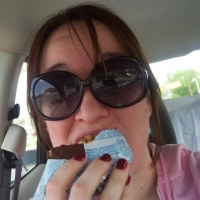 gracelandali
Chicago, IL
Taste-o-Meter
gracelandali's recipes haven't caught on yet
About Me
I love bundt cakes, boiled crawfish, cupcakes, cookies, hot sausage, bread, red onions, soup, Cobb Salads, tortas, Newman's own Vodka Sauce, pancakes, paninis, ribs, cheese dip... I could go on and on.
I love to eat, and love
cooking and baking almost as much!

I love snack recipes, making soups and bread on the weekend, and trying anything chocolatey or made with liquor.
Read more