The Cook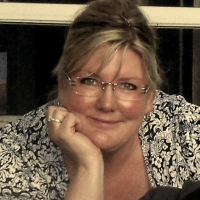 gramma58
Chesterfield, MI
Taste-o-Meter
People LOVE gramma58's recipes.
About Me
I love to cook, unforunately, I also love to eat what I cook :o\ .
I have two terrific daughters and two beautiful grandchildren that are such a blessing to us.
I have been married since 77 and my hubby loves my cooking, he g
ets frightened when I try new things with unusual ingredients, he's still alive so it can't be that bad....I also have a sweet rescue cat (that I had to beg for) husband not a cat person. We have a quiet peaceful cottage on a little lake that is a piece of heaven for us.
I love the old fashioned foods I remember as a kid...stews, meatloaf, pot roast....AND new recipes too!
Read more
My Followers