The Cook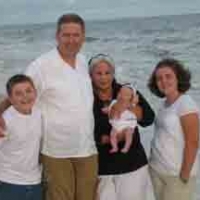 grandmommy
Nashville, TN
Taste-o-Meter
People are ADDICTED to grandmommy's recipes!
About Me
I have been cooking since I was 10ish. That's a lot of hours in the kitchen!!! I have a wonderful husband of 36 years. ! Husband Rob loves to cook like me. I have three great kids, a nurse, a teacher and a scientist. I have three
beautitful grandchildren who are the joy of my life.I am a artist who loves to do portraits in oil and pencil.I am passionate about music! Real music! I could go on far too long about that. I love to DINE! I love to cook for friends and my family. My favorite moments are around the diningroom table with my family, a well prepared meal and a background of beautitful music.
Read more