The Cook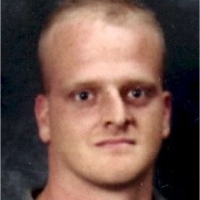 grannysboy
Woodstock, GA
Taste-o-Meter
People generally enjoy grannysboy's recipes.
About Me
6'2" tall, 200 lbs. & a metabolism that won't stop...and hopefully never does. :-)
Raised by my mom, and fed by my granny, I've loved cooking and eating since I was able to tug on my granny's pants leg. She's gone now, but I s
till love trying to recreate her recipes. Granny taught me how to cook, mom taught me what I was cooking...lol...didn't know I was cooking a "rue" to make gravy, but I knew that was how granny did it, and it was good!

I have a general love for food of all types. You might say I'm an equal opportunity eater. Now I'm learning how to cook some of those things for myself.


Read more
My Latest Recipes 3
This is another family recipe. Made for many years by my grandfather, and loved by the whole family. This recipe gets quite brow...

Christmas Cake from grannysboy in Woodstock, GA.

This is a recipe passed down by my Northern Grandma, Alma Lane, and is a family favorite at the holiday season. I love to slice a...

Easy Sweet Tea from grannysboy in Woodstock, GA.

Good old fashioned sweet tea, just like my grandpa used to make. Slightly sweet, but not too sweet, and never bitter. Perfect on...