The Cook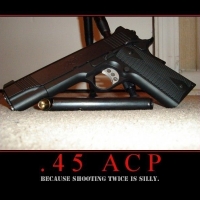 grizzlybear
CA
Taste-o-Meter
People are ADDICTED to grizzlybear's recipes!
About Me
I am an avid hunter/fisherman you name it I have probably Hunted it or Hooked it. ;-)~~~~~~ I love every minute of it. This old country Boy can survive.....hahahaha.
If I learned one thing in my travels all over this world it's
best said by a song.

Don't you sit upon the shore Line and say you're satisfied. YOU choose to chance the rapids and Dare to dance the Tides. Life it way too short to MISS IT.

TAKE the time to makes those Memories.

Read more
My Followers