The Cook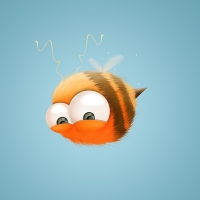 grumblebee
Victoria, Canada
Taste-o-Meter
People are ADDICTED to grumblebee's recipes!
About Me
I'm a Canadian girl, born and raised. I love being outside, my pets (dog and a bird), and family and friends. :-) I can be described as quirky and fun. My tastes are very eclectic and I enjoy a number of different activities. My u
nique and diverse tastes extends to my food preferences too. I love everything from frou-frou "fancy" foods and dishes, to classic down home cookin', like what my Mom and Gramma make.

Some of my favourite foods are seafood, all things Japanese (wasabi, sushi, sashimi, udon, onigiri, etc.), cheese, veggies (i loooooooooove veggies!) and robust flavours (such as curries, onion, garlic, etc.) I tend to enjoy more savoury foods than sweet.

I am a pescatarian, which is essentially a vegetarian who eats fish. (so no beef, pork, chicken, lamb, etc.) I was 100% vegetarian for many years though so I have gotten used to cooking with vegetarian proteins like tofu. Because of this, I am always looking for new and interesting ways to use seiten, tofu, soy proteins and other vegetarian proteins.

When I'm not cooking, you'll find me with my nose in a book, gardening, playing with the dog, outside in the forest, crafting, or on the computer. (or, failing that, the local Tim Hortons... LOL... I love my Timmies!)
Read more
My Latest Recipes 55
Delicious and healthy - a gingery sunflower pate rolled up in nori, Add in some veggies, like sprouts, if desired. A simple and t...

This pizza is SO quick and easy to make -- and ONLY THREE INGREDIENTS! By utilizing ready made products, you can have dinner (or a...

Sriracha Salt from grumblebee in Victoria, Canada.

A delicious and simple recipe for a spicy, Sriracha (Rooster sauce) salt. Great on popcorn, steak, fries, and so forth. This salt ...

Delicious creamy deviled eggs with a bit of a sweet kick from wasabi! Delicious and perfect for a party -- really gets people talk...

A nice alternative to regular french fries, these are made w/ turnips and carrots! They are coated with a bit of parmesan and seas...

Artichoke and Asiago dip is one of my guilty pleasures. It is decadence in a bowl and the flavours of the tangy artichoke and the ...