The Cook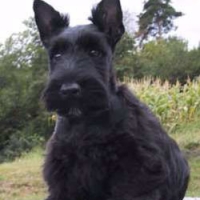 gullion
Glasgow, GB
Taste-o-Meter
People LOVE gullion's recipes.
About Me
A wee friend of mine suggested I join. I never thought of being a member of a recipe group but here I am. She mentioned I'd find some grrrrrreat recipes and maybe even improve my cooking skills ;-) My skill level is between a roc
k and a hard place as I'm not a beginner, nor am I an intermediate cook. I won't be posting a lot to the group but I will more than likely be gaining recipe ideas and a few selected recipe friends. Due to my occupation, I work shifts and my hours here will be scattered. Here's a wee quote from me to you: "Reid haired an ferntickled tae boot, noo I have tae ask ye oot, cos thons a sign o class an beauty, an tae romance ye surely is my duty."
Read more