The Cook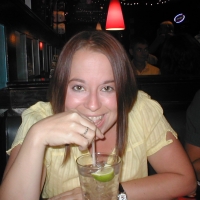 hannah2401
London, GB
Taste-o-Meter
hannah2401's recipes haven't caught on yet
About Me
i'm 34 yrs old, married, with 2 great sons...Luke who is 6yrs old, and Billy who is 3yrs old.
i'm a qualified veterinary nurse, although i only work part-time at the moment, mainly on the reception desk of a veterinary hospital.

i love cooking, although i have recently been very lazy and only been cooking the same things(it doesn't help having 2 'picky' kids). however both my kids are slowly improving in what they eat, and i have more time now to cook, hence finding this site!
Read more
My Latest Recipes 0
Oh my. I have no recipes. :\