The Cook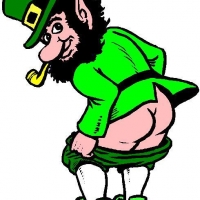 hbjason
Huntington Beach, CA
Taste-o-Meter
People generally enjoy hbjason's recipes.
About Me
I have off of here for a while but im back!! Surfin and rockin out with my band has kept me busy all summer!! Check out The Galway Hooker Band at www.myspace/thegalwayhookerband.com we are an Irish punk band , tell me what y
ou think. As far as cooking goes!! It is one of me favorite hobbies! I can grill a dog turd and make it awesome!! hahahahaah. and if your a person that grills with gas , this page is not for you! Leave now and come back when you learn how to Grill!! Cheers!!!!
Read more
My Latest Recipes 2
These Kabobs will get you laid : )...

Jack-tip from hbjason in Huntington Beach, CA.

Jack Daniels and Tri-Tip , does it get anybetter? I like to let marinade for at least 24 hours, meat is tender & tasty ...