The Cook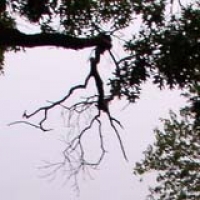 heatherbudapest
By The Lakeside, MI
Taste-o-Meter
People LOVE heatherbudapest's recipes.
About Me
I'm an adventurous cook. My latest kitchen experiments involve making yogurt and ricotta cheese (both with absolutely sumptuous results). Soon I'm going to try home sprouting and making Moroccan preserved lemons. It's funny to be
here, because most of the time I don't cook from recipes. But I tend to use online sources for inspiration and make lots of additions and revisions. This should be fun, sharing with others, and commenting vigorously on the results.

I'm from California and I lived for about two years as a vegetarian. I eat meat now, having lived about three years in Eastern Europe (where vegetables besides onions, cabbage, and potatoes used to be rather hard to come by in the winter), but I still tend to cook largely vegetarian recipes, and in any case like to eat a lot of vegetables and grains and tempeh. I especially love beets, green beans, and dark leafy greens. I also try to avoid refined sugars and flours, though I do enjoy desserts on occasion. I absolutely love Alice Waters and my cooking is very influenced by California cuisine. But being in the Detroit area, now, I'm getting more and more interested in Arabic cooking.

I love to travel and I love to explore cuisines of other parts of the world.

I also try to recycle EVERYTHING I possibly can. So many of my recipes will include various options to allow for making use of unusual ingredients or by-products of other kitchen adventures.
Read more