The Cook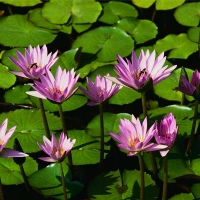 hellenkisic
New York, NY
Taste-o-Meter
People LOVE hellenkisic's recipes.
About Me
Hi, I am really into reading cook books and thinking about how fabulous the meals might taste. I work full time and I don't really have alot of time to cook, but when I do I really have fun. My favorite dishes to cook are roasted
meats, pasta, anything with garlic and some desserts. My mother was Danish and my father was Jamaican. I love ethnic foods. My motto is Life is good, Food is good, Food is Life.
Read more
My Latest Recipes 1
This side dish is for garlic worshipers. Goes perfectly with grilled meats, especially steak. I love this dish and I love the way...
My Groups