The Cook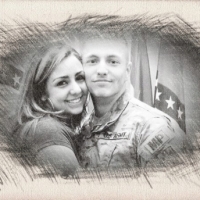 henrie
Savannah, GA
Taste-o-Meter
People are ADDICTED to henrie's recipes!
About Me
Hi everyone, my home state is Michigan, I've lived in Savannah, Ga for the past 30 some years. Guess that qualifies me as a "southern" now, at least they say I definately have that southern drawl LOL Funny how you acquire accent
s without even trying. Love to cook and bake, guess baking is my stronger asset. When I worked as a volunteer for about 10 years at the hospital, I was stationed in Day Surgery and Recovery, everyone waited with baited breath to see what I was bringing in next for coffee break. I've also worked as a gym instructor for a lady's gym, needless to say no goodies went with me there :) I'm enjoying this group, and looking forward to making alot of friends here. Ya'll have a Bless Day and Happy Cooking to all!
Read more