The Cook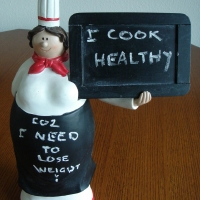 honestcooksroom
Borne, The Netherlands
Taste-o-Meter
honestcooksroom's recipes haven't caught on yet
About Me
Hocus Pocus. My mind is focus.
I cook healthy and the taste is tasty
My food is kind to my waist and I'm smiling cleaning up the waste.
Let's cook my way and ditch the fat away.
http://thehonestcooksroom.blogspot.nl/
Eve
r since I lost my excess weight, I always cook foods that have helped me to achieve my goal and help me to keep my current weight in checked. It works wonder for me, so now I can occasionally afford to eat junk food without being worried about gaining weight. I also like to make a silly rhyme when I'm in the kitchen to make cooking more fun.

Hope you enjoy my recipes and have fun in the kitchen.
Happy cooking and have fun!
Read more