The Cook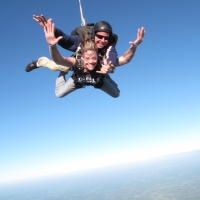 housewifeintraining
Minneapolis, MN
Taste-o-Meter
housewifeintraining's recipes haven't caught on yet
About Me
I became engage a little bit ago. I never used to enjoy cooking and really never took an interest in it growing up with a stay at home mom. Anyway, I love cooking and feeding him and feeding others. I love new recipe ideas and go
back to cooking the ones I love. I've found I love quick recipes. I came across this website and I thoroughly enjoy enjoy searching for recipes and reading people's posts. I've added my own comments to people's recipes and have tweaked them to my liking. I have a few recipes of my own now I just have to get around to uploading them. What I absolutely love about this website is it's about the home cook and regular people who enjoy cooking, not some fancy pants, big shot Chef writing for some magazine using words I've never heard of nor understand. Thank you grouprecipes.com and to everyone who have contributed!
Read more
My Followers
My Latest Recipes 3
Ranya's Banana Bread from housewifeintraining in Minneapolis, MN.

i got this recipe from my home maker friend (ranya) several years ago who is an awesome cook. seriously, this is the best banana b...

Wild Rice Casserole from housewifeintraining in Minneapolis, MN.

this is my mom's recipe which i think she either got from her sister or her mother. this has been at our family's christmas brunch...

casseroles are a midwestern staple. this is the lazy man's or lazy "cook's" way to bake a casserole. this dish i just &q...
My Groups