The Cook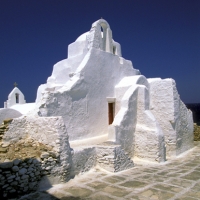 hungerhealer
Athens, GR
Taste-o-Meter
People LOVE hungerhealer's recipes.
About Me
I was born in South Africa of Greek immigrant parents . They were both very good in cooking , they LOVED it and made great effort to preserve all those exeptionally tasty f a n t a s t i c Greek recipes , handed down from genera
tion to generation !! My brother joined the food business very young , eventually being a proud owner of a Steak House and two franchised fast food reastaurants !! The best school in cooking and managing for me !! I studied Medicine wanting to become a Gynaecologist / Obstetrician , but guess what ??!! I specialised in Medical Nutrition !! Ha Ha !! I also took a Chef's course . So my profession is the scientific side of my hobby !! Is that great or what ?? I have travelled throughout Greece and visited many countries as a Chef-traveller rather than a tourist !! It is time for me to pass my experience over to all of you Greek food lovers and to anyone else who wants to learn the true meaning of the so-called "mediterranean" cuisine . It is actually a blend of different cuisines the basis of which is , to a great extent , Greek !! Ladies and Gentelmen , let the cooking begin !!
Read more