The Cook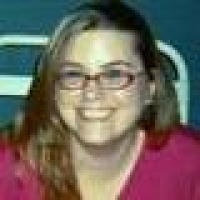 iamericap
Dallas, TX
Taste-o-Meter
People generally enjoy iamericap's recipes.
About Me
I'm 33 years old and grew up with a mother who never let me into her kitchen, so I never learned to cook until recently. I live with my dad, brother, sister-in-law, nephew, and in the summer my niece too... so there are a lot of
people in the house, and all of us are picky eaters in our own way. I'm always on the look out for great recipes that taste great, but are super easy to make, but it has to be something that all of us will eat.
Read more
My Latest Recipes 60
Being poor, I have to get creative with gifts. A friend of mine is pregnant, and I was trying to think of a really great pregnanc...

Just because I'm dieting doesn't mean that I don't still crave pasta. So this is a healthier version of my pasta salad. Of cours...

I love bacon egg and cheese McMuffins from McDonald's, but I don't always feel like getting out and going to Micky D's, or s...

12 of these crackers are about 750 calories, so this is definitely not a diet food. But it tastes soooo good. Plus, it's a goo...

Hot Crab Dip from iamericap in Dallas, TX.

Found this recipe on Facebook. I just made it with some changes. It was pretty good....

This soup is warm, filling, and delicious, and it is one of the easiest recipes in the world to make....
My Groups