The Cook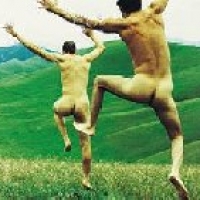 iatik
Morris Plains, NJ
Taste-o-Meter
iatik's recipes haven't caught on yet
About Me
Grew up in Montana in a way that's now vanished. When the mountain passes were snowed in, there was no fresh citrus or greens for weeks. My mom used to put up the most amazing food to fill-in the winter vitamin gaps like green t
omatoes for green tomato pie. Who knew that the fresh meat and game we hunted off the ranch was 'free range'...LOL!!! or that the 'cannibal' burgers (steak tartare) with raw eggs would become 'quaint' history as the food supply was poisoned with growth hormones and bacteria.

I was trained as a chef while living in Munich and cooked on the 1st class trains. This piece of train/culinary history has been modernized with vending machine food. While I'm not in the food industry at the moment, I still love to cook and entertain.

Experimenting a lot with the spices/techniques used in Indian, Japanese, Chinese, Thai and Vietnamese cuisines. These flavors and textures seduce all the taste buds...mmmm. I'm guessing that in a thousand or so years the US might evolve an interesting cuisine, too, though the national pastime for happy meals indicates otherwise. Anyone else out there who thinks these places should be banned, please raise your hand!
Read more