The Cook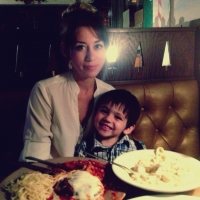 icecreamuffin
Abilene, TX
Taste-o-Meter
People LOVE icecreamuffin's recipes.
About Me
Hi there, I'm René :)
Cooking for me is an enjoyable creative outlet, as well as a reliable stress reliever. I love learning new techniques and experimenting with unusual taste/texture combinations. This is a wonderful, friendl
y community, and although I only pop in from time to time these days, it is nice to know it will always be here.
Read more