The Cook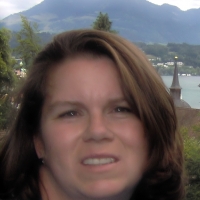 inatalie
Greensboro, NC
Taste-o-Meter
People LOVE inatalie's recipes.
About Me
I love to cook southern fusion, soul and low country. I love cooking with ingredients that are unlikely companions (pineapple bacon soup). I am an impulsive cook and don't keep regular hours in the kitchen. I read cookbooks witho
ut the intention of cooking; just for tastier dreams. I lived in Germany for a few years and love to influence my cooking with Schwaban and Züricher style. My two secret ingredients are ********* and ******. I am also a pork rind connoisseur.
Read more