The Cook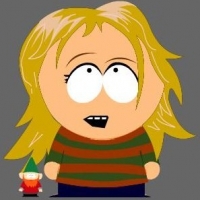 intherain
Upstate, NY
Taste-o-Meter
People LOVE intherain's recipes.
About Me
I'm 32, and I've been vegetarian since 1992, and vegan since 2000. I mainly like quick & easy meals & especially one dish meals, like stir-fry & casseroles. But I also love all-day kind of things like making pasta sauce & jams &
such & just cooking a lot in a day for use as quick reheated meals from the freezer later on. And I'm always on the lookout for delicious slow-cooker recipes where everything doesn't wind up mushy & tasteless. I love baking as well. I love chocolate chip cookies as much as anyone, but I prefer making more unique baked goods.
Read more
My Latest Recipes 6
This is a very versatile, quick, and healthy recipe. For the batch in the photo, I used Kashi cereal (the original bland one with ...

I think this was from Veggie Life magazine. These are sooo good, even if you don't really like dates (I don't)...very moist, rich,...

Cheesent Cake from intherain in Upstate, NY.

I've played around with a few different vegan cheesecake recipes, and this is what I've come up with. It fools the omni's every ti...

Great for Thanksgiving, or other major holiday meals. A full loaf easily feeds 10-12 people. You can halve the recipe for a small...

This is a great pick-me-up on a hot summer afternoon....
My Groups