The Cook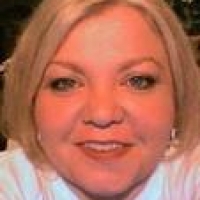 itsjustjuwah
Jena, LA
Taste-o-Meter
People LOVE itsjustjuwah's recipes.
About Me
I've lived most of my life in rural Alabama, went to college in Atlanta, lived the last 3 years on the Gulf Coast of Florida and recently moved to a small town in Louisiana. My Mother was a fabulous cook, she kept our family glued
together using only her kitchen table and her bare hands. She taught me that the kitchen should be the heart of the home. Cooking a meal with people you care about and sitting down to a home cooked meal with friends and family provides wonderful opportunities to learn about each others lives, to nourish your family, physically and emotionally. I love to find that great new recipe, or discover that excellent wine and food combination. It gives me another excuse to bring people together. I look forward to sharing with y'all at this virtual kitchen table. Now, let's eat!
Read more
My Followers
My Latest Recipes 14
This is a traditional holiday dish in my family... when my brother was little, he couldn't pronounce AMBROSIA... he would say "Cou...

Mayhaw Jelly from itsjustjuwah in Jena, LA.

Mayhaw is the name given to the fruit of three species of hawthorn that are common in wetlands throughout the southern United Stat...

I do beef and pork the same way... but when the neighbor gets a deer and runs out of room in his freezer... we do venison! And boy...

Just like you would do beef or pork... but since our neighbor got a deer, and ran out of room in his freezer, we'll do it with ven...

Another one of those "use whatcha got" suppers that turned out really good! Did I mention I love cheese?...

Recipe courtesy Emeril Lagasse... I'm planning to do this for my family this Thanksgiving. Wish me luck!...
My Groups