The Cook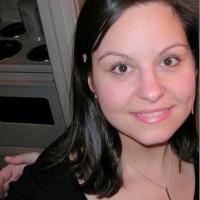 jabec
Kingston, CA
Taste-o-Meter
People LOVE jabec's recipes.
About Me
I love food and love to cook, but unfortunately having a passion for cooking doesn't automatically make you a good cook. I experiment too much and add my own touches too much. I'm trying to curb this urge but it's difficult. I c
an't seem to get it through my head that just because I like something doesn't mean more is better LOL. I'm learning and luckily my husband is a patient and understanding guy.

Well my little man is here and eating healthy is still a big priority but a bigger priority is budget. I invite my mother-in-law once a week for dinner so I try and find cheep but impressive meals to serve her.
Read more