The Cook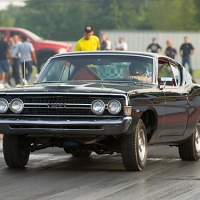 jackmuldoon
Redford, MI
Taste-o-Meter
People generally enjoy jackmuldoon's recipes.
About Me
Most men don't like grocery shopping, but I do! Living in Michigan I love garden fresh vegetables and I try to freeze or jar as much as possible out of my own garden for the winter months. We have so many fruit products for bakin
g and canning or jarring its unbelievable. I watch the food network channel religiously and get lots of helpful tips to add to family recipes and ideas. My whole line of relatives were good cooks, coming from Scotch, Irish and German backgrounds. I love pasta, homemade soups and crockpot stews. My favorite, when my wife made it is stuffed cabbage. Casseroles is another of my favorites. The wife was half Polish, so I have the best of everything cookable.
Read more