The Cook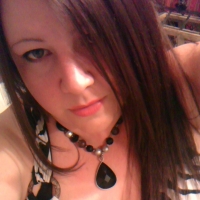 jaeleepoms
Mason, OH
Taste-o-Meter
People are ADDICTED to jaeleepoms's recipes!
About Me
I'm an ex-marketing executive from the software industry who now is a single mom to two small children transitioning from SAHM back into her career. I joke that I must've been Italian in another life b/c I definitely have a knack
for Italian cuisine! With two small kids who like to assert their independence, I'm running out of kid friendly ideas for foods that will keep them exposed to the variety to which I've already introduced to them. Plus, I don't have a lot of time to make different meals for everyone! Also, I have been focused on regaining my fitness - so I need small meals that balance protein, carbs and greens to fuel my body for my workouts.
Read more
My Latest Recipes 87
I picked up some rosemary chicken & mozzerella ravioli to make dinner for my sister's birthday -- that led me to create a spe...

This recipe was sent to me by the Bonefish Grill. It sounds like a flavorful shellfish/seafood dish, and thought I would share....

Another recipe given out by Southern Living. This is a quick meal with flavor for those weeknights when you need to throw togethe...

Another recipe given out by Southern Living. This would be a fun ice cream cake to make with the kids this summer. Photo is from...

My late FIL used this consomme for his french onion soup recipe. It makes a fabulous beef stock....

Change up salads by adding some roasted pumpkin. You can easily double this up to eat as a meal in itself for a light autumn lunc...
My Groups