The Cook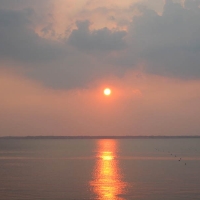 jaie
Allentown, PA
Taste-o-Meter
People LOVE jaie's recipes.
About Me
I am an avid cook, but not a chef. I have even started writing my own book.(tips, recipes, equivalents, and definitions mostly). I am also an avid reader and collector of old cookbooks, not the new "top ten" ones of today. I have
cookbooks dating back to the 1930's. That's when people REALLY cooked! I don't care too much for the FoodNetwork anymore because it's all too "cheesey" for me. I live and love to learn, which is why I'm here. I also like wine with meals, but don't think there is any "rule" to the pairing. Nothing beats a good glass of wine beside you while you create a meal. I enjoy anyone that is funny, light-hearted, and loves to cook! I think some people take life way to seriously. You only get one chance to have a good life so...live light, laugh often and eat good food!
Read more
My Followers