The Cook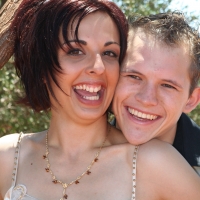 janetta
Bultfontein, South Africa
Taste-o-Meter
People LOVE janetta's recipes.
About Me
Hallo to all the lover fellow foodies out there! I am 24 years old and is married to my husband Wessel. My husband and I love Italian & Spanish Food. I love to do fabric painting and to make my house beautiful. My favorit
e hobby is to cook and to experiment with new recipes. I love cooking. It is a joy for me to make food. I love to invite friends over and to cook for them. I am so glad I have found this website, now I can share my recipes and can also get new fresh ideas for me and my husband for dinner. Enjoy cooking all your food lovers out there!
Read more