The Cook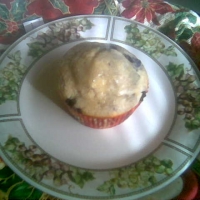 jasmine31
Victorville, CA
Taste-o-Meter
People generally enjoy jasmine31's recipes.
About Me
I love life. I think it is the greatest gift. I came to a point in my life where I had to come to terms with my own mortality and started looking at ways to improve my health and my life. Along with walking 6 days a week between 6
0-80 minutes, I also changed a lot of the way I eat. I started researching health and nutrition and realized all this processed food is not very good for us.

Long story short I cook a lot from scratch. Almost a year ago I even got my own grain mill and I grind our own whole wheat. A lot of my recipes are all whole wheat and I am now bending a little bit and allowing myself to mix half whole wheat and half all purpose flour.
Read more
My Latest Recipes 1
These were muffins I made over Christmas time when I merged two recipes into one, then added cocoa. At first they taste like they ...