The Cook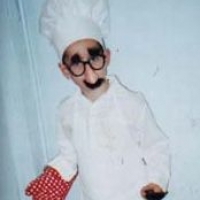 jeanbob75
Norton, KS
Taste-o-Meter
People LOVE jeanbob75's recipes.
About Me
I love to cook and bake. I've never claimed to be a gourmet chef. I don't like to get too adventurous or use too many exotic ingredients. Comfort foods and anything sweet are my main food loves. I love to find new recipes to t
ry -that's how I found this website. I mainly like easy, quick recipes and if I find a non-easy, non-quick recipe that sounds good, I almost always try to modify it to be easier and quicker. Usually, I have good results, but occasionally my experiments fail. It's a good thing my family and friends are compliant test subjects.
Read more
My Followers