The Cook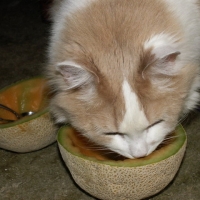 jelvenko
Sebring, FL
Taste-o-Meter
People LOVE jelvenko's recipes.
About Me
I love a large variety of foods and am almost willing to try anything new. My husband is a vegetarian (he does eat fish though), but I am not (although I don't eat pork and neither one of us eat shell fish). So I joined to see i
f I can find any new recipes that both of us would like. He is a picky eater and can't eat anything really spicy. We agreed before getting married that if I make something he would try it before refusing to eat it.
Hopefully I can find some new easy recipes that both of us will enjoy.
Read more