The Cook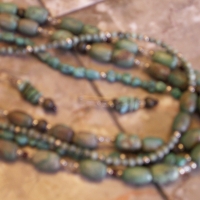 jemison
Huntersville, NC
Taste-o-Meter
People are ADDICTED to jemison's recipes!
About Me
I came from a family of good cooks, therefore I developed a love for food. My cooking started with a surprise pancake, bacon and egg breakfast for my family one Sunday morning at the age of 12, in which I had learned to prepare i
n home economics. My family enjoyed this so much, it became a ritual and eventually a hobby.

Today my cooking has expanded to various ethnic types and it is still a pleasure and hobby. My second hobby is beading.


Read more