The Cook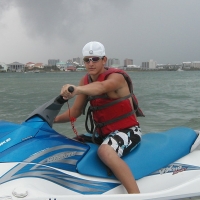 jenniferbyrdez
Kenner, LA
Taste-o-Meter
People LOVE jenniferbyrdez's recipes.
My Latest Recipes 3
GELATO AFFOGATO from jenniferbyrdez in Kenner, LA.

"Drowned Icecream" Perfect for Brunch or afternoon Tea. Courtesy the Soprano's....

I don't bake anymore but I know a lot of ya'll do-this looked yummy. Recipe courtesy of Domino's, so you know it works....

Before you say eeeww-this is as different as night from day as that junk you get in the grocery. Called brawn in Ireland. This is ...