The Cook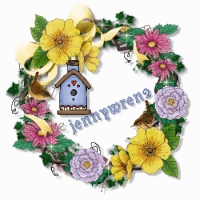 jennywren
Berkeley Springs
Taste-o-Meter
People LOVE jennywren's recipes.
About Me
Really enjoy looking at recipes,and like trying new ones.But I am not into complicated cooking or baking.Like the easy way.Enjoy gardening,feeding the birds,reading.In the winter enjoy having the woodstove going and curling up wit
h a good book.Like to burn candles.
Have 4 cats and a dog.Could go vegetarian I think.,but my husband would not go along with that idea.I truly like,pasta,fruits and vegetables.And have a terrible sweet tooth which I need to watch as a nice lady told me once "dear,I never eat sweets they go to your hips".

Read more