The Cook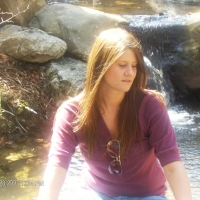 jesuslincoln
El Dorado, AR
Taste-o-Meter
People LOVE jesuslincoln's recipes.
About Me
Food is an interesting concept. At every major turning point in our lives, we have been presented with food and drink in celebration ... a cheap deli platter and grape juice in paper cups at our child's preschool graduation, a fi
let mignon platter and a nice dark ale in celebration of a new promotion, a candy bar given to a child for not getting a checkmark by his name in school.

Given this, it only makes sense for me to get a better handle on this "food" thing.




"The only people for me are the mad ones, the ones who are mad to live, mad to talk, mad to be saved, desirous of everything at the same time, the ones who never yawn or say a common place thing, but burn, burn, burn, like fabulous yellow roman candles exploding like spiders across the stars"
Read more