The Cook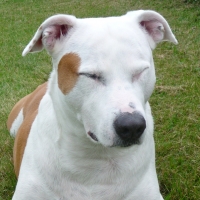 jolielives
The Catskill Plateau , NY
Taste-o-Meter
People are ADDICTED to jolielives's recipes!
About Me
Jo & I were tired of looking down, so we decided to be star grazers. We're going to be looking up more often then we've been.
Sometimes, the best way to make a change is to be the first one to say that a change is needed & then m
ake it yourself.
Never fear, there will always be pictures of Jo. But for now, we needed to lift or heads & look up at the sky & look into the horizon & start, STAR GRAZING.
Try it, you might like it ;-)
JO & I JUST WANT TO TELL ALL OF YOU HOW MUCH WE TREASURE EACH & EVERYONE OF YOU. WE WANT TO REMIND EACH OF YOU HOW FUNNY, SPECIAL & INCREDIBLY TALENTED YOU ALL ARE. WE WISH EACH & EVERYONE OF OUR FRIENDS A JOY, LOVE & HAPPINESS FILLED LIFE & HOLIDAY. WITH FRIENDS LIKE YOU, THE WORLD IS WASTNG ALL OF OR TIME ON BOORISH ENEMIES. THESE NINCOMPOOPS WASTE THEIR TIME ON ANYONE AMONGST US, AS WE ALL, NOW KNOW.








Read more
My Latest Recipes 28
I was standing over the kitchen sink, eating a hard boiled Egg. This is what evolved from that moment. ...

It was a cold winter day & we'd just come back from cutting down our Christmas Tree. I needed something warm to drink that would b...

Both my mother & my grandmother had me making this as soon as I was tall enough to sit on a stool & stir. Until all the butter was...

Ragu Meets Lee from jolielives in The Catskill Plateau , NY.

I was hungry for something that sticks to my ribs & didn't feel like eating out or cooking from scratch. The yen for Italian, took...

The dangerous seasonal flu forced me to rethink & fortify my nutritional needs & foods. Originally, I started this as the base for...

Dont Stuff This from jolielives in The Catskill Plateau , NY.

Caveat: Once you make this stuffing, no one else will ever be told to make the stuffing again. If you're so inclined you can add s...